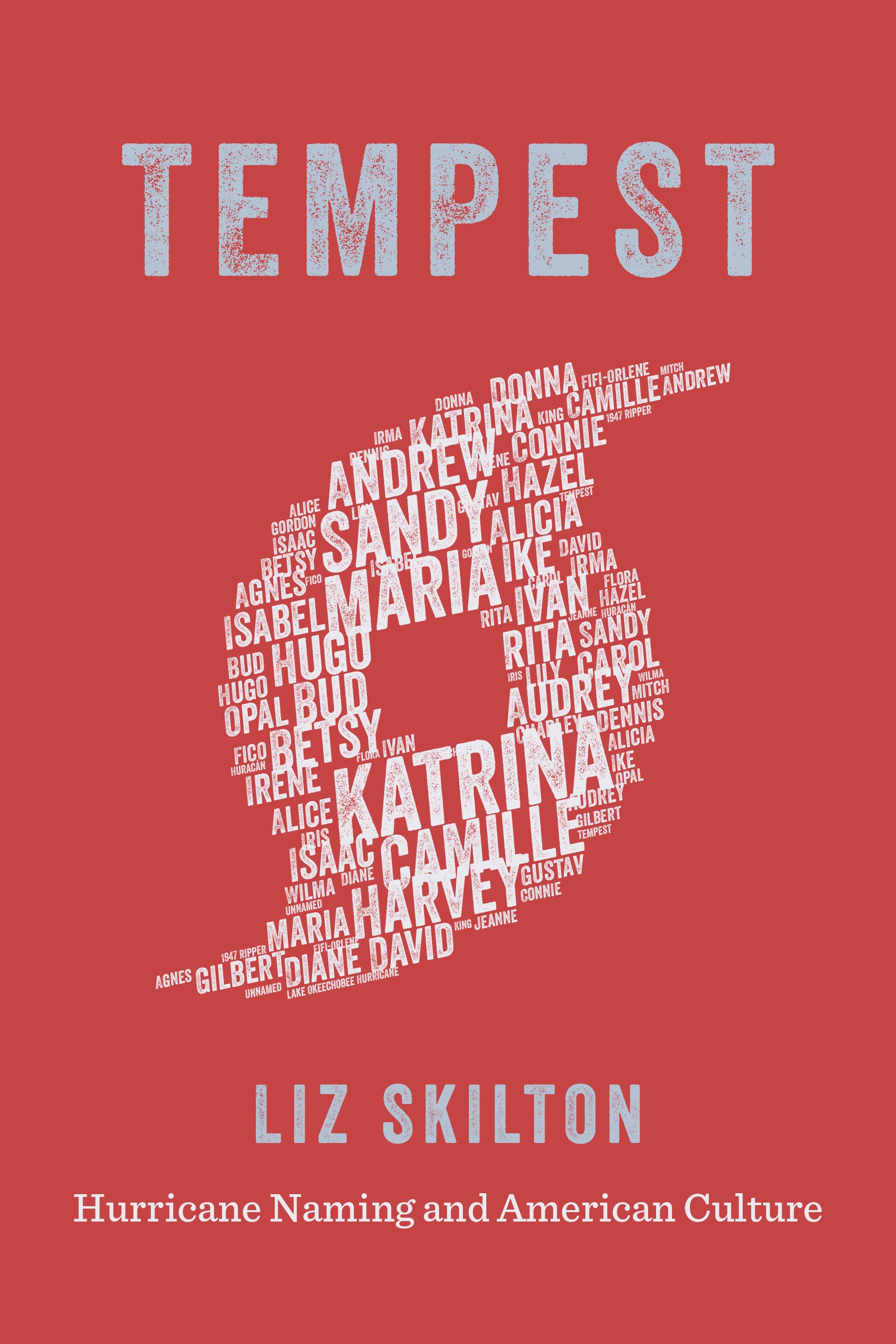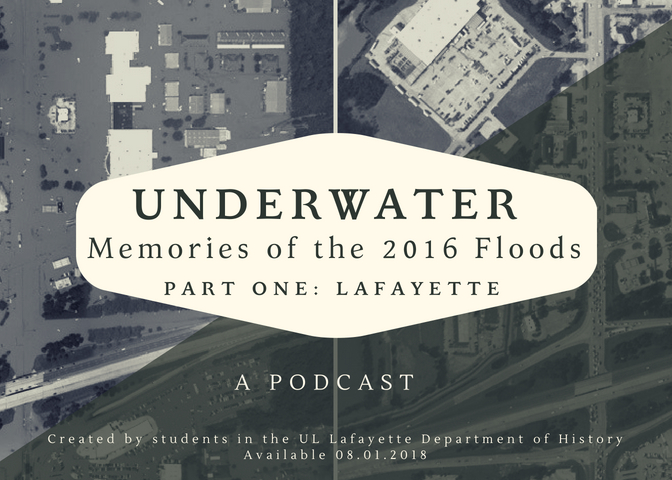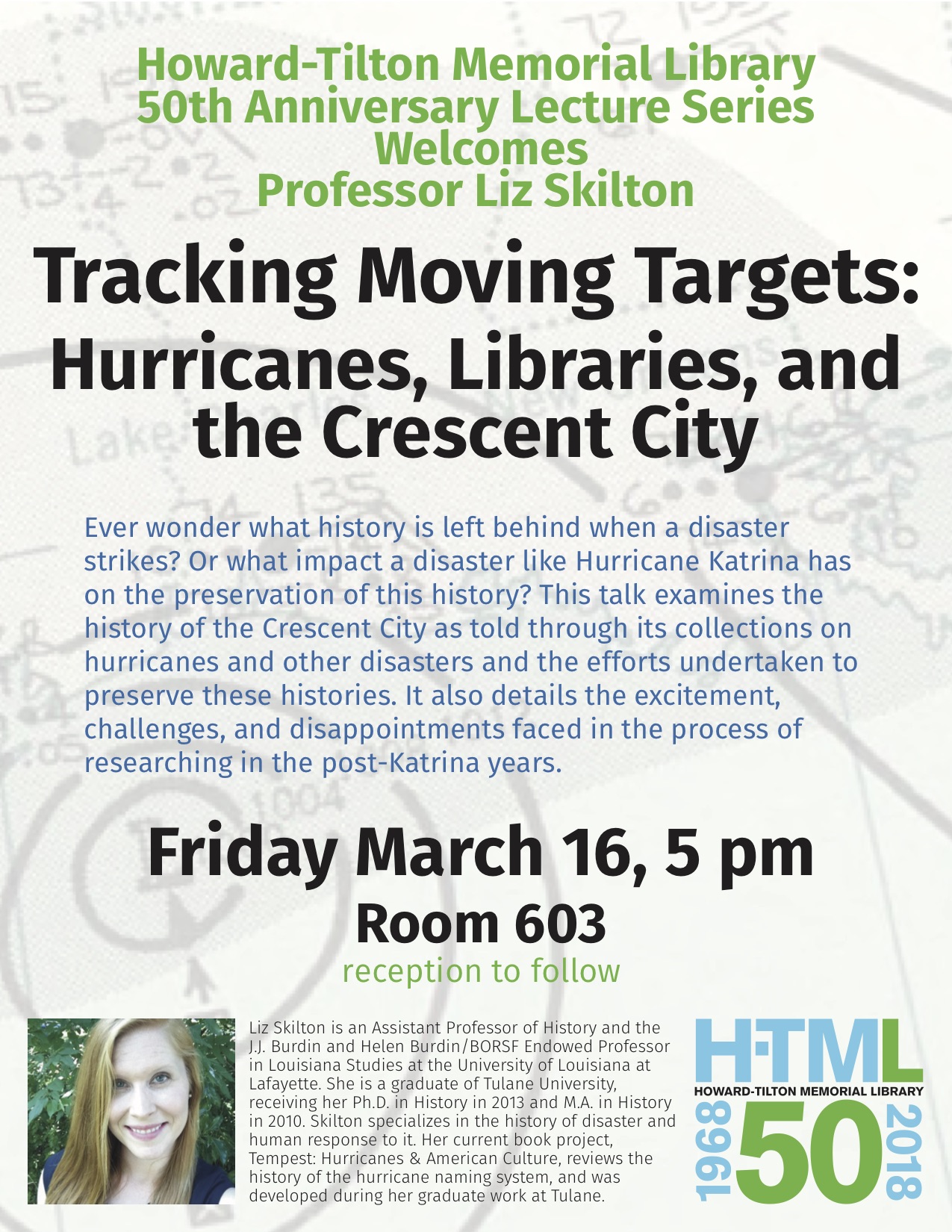 Upcoming Events:
June 1, 2019 — Release of Tempest: Hurricane Naming and American Culture, available from all sellers, including LSU Press
June 1, 2019 — Book Launch Event, Octavia Books, New Orleans, LA, 11 AM to 1:30 PM, more info here
July 2019 - December 2019 — Memories of Hurricane Harvey collection events as part of the Recent Louisiana Disasters Oral History Project, more info to be posted July 5
January 24, 2019 — "Defining Disaster: How Rhetoric Shapes Our Understanding And Response To Hazards," Webinar, National Humanities Center Humanities in Class series (1:40:00)
We've all heard the phrase "there is no such thing as a natural disaster," thought about the ways an event was portrayed in the media, or were impacted by an incident in our hometowns, but in what ways did the rhetoric of an incident shape your response or understanding of what was happening?
August 1, 2018 — UNDERWATER: Memories of the 2016 Floods, Part 1 Lafayette, student-created podcast based on the research from the Recent Louisiana Disasters Oral History Project. (27:06)
October 28, 2016 -- "Measuring Crises: Sustainability in Historical Perspective" -- Cajun Ignite Global Sustainability Talk
This 6-minute research talk focuses on how the perception of disasters -- fast and slow, natural and man-made -- influence our understanding of crises in history. It also seeks to provide an overview of some of the collaborative support historians can provide in contextualizing and disseminating scientific research. It was presented as part of the UL Lafayette Cajun Ignite colloquium on Global Sustainability.
Need to get in touch with Liz Skilton? Contact here: